Born in 6 AD, Caesonia Milonia was the fourth wife of Caligula. She married Caligula in 39 AD and was murdered along with her infant daughter, Julia Drusilla, at the same time as her husband in 41 AD.

The below coin is often listed as depicting Caesonia on the reverse. However, the titles acclaimed to Caligula indicate that the coin was struck during his first Consulship (37 AD) and during his first term as Tribunicia Potestas (37-38 AD). Caesonia married Caligula in 39 AD, thus it is quite probable that the attribution to Caesonia is incorrect.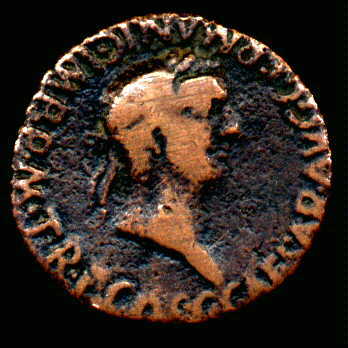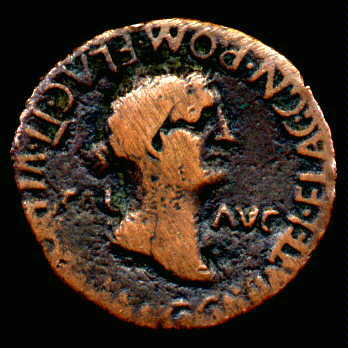 S419; Heiss 272,35; Cohen 247,1; GIC419: AE28 28mm (Spain, Carthago Nova) 38-39 AD
Obverse: C CAESAR AVG GERMANIC IMP P M TR P COS


Laureated head of Caligula right.

Reverse: CN ATEL FLAC CN POM FLAC II VIR Q V I N C / SAL AVG


Bust of 'Caesonia' right, dividing SAL - AVG.