Born Marcus Opellius Diadumenianus 19 December 208 AD. The name Antoninus was added when he was given the rank of Caesar at the time his father, Macrinus, became Augustus. Diadumenian was given the rank of Augustus in May 218 AD. When his father was defeated, Diadumenian fled to Parthia where he was executed in June 218 AD.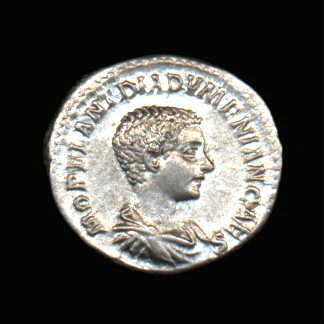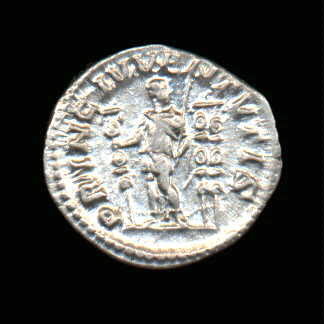 RIC IV, Part II - Macrinus, 102: AR Denarius, 19x20mm (Rome) 217-218 AD
Obverse: M OPEL ANT DIADVMENIAN CAES


Bare headed bust of Diadumenian draped and cuirassed right.

Reverse: PRINC IVVENTVTIS


Diadumenian standing front, head right, holding standard and scepter; on right, two standards surmounted by eagle, wreath on hand.
---
Obverse Legends:

M OPEL ANT DIADVMENIAN CAES
M OPEL ANTONINVS DIADVMENIANVS CAES
M OPEL DIADVMENIANVS CAES