Sister of Julia Domna and mother of Julia Soaemias and Julia Mamaea. Although in exile imposed upon her by Macrinus, she let a revolt that put her grandson Elagabalus in power in 218 AD. After realizing her mistake and that Elagabalus was not fit to rule, she had him deposed and put her other grandson, Severus Alexander, into power in 222 AD. She died between the years 223 and 226 AD.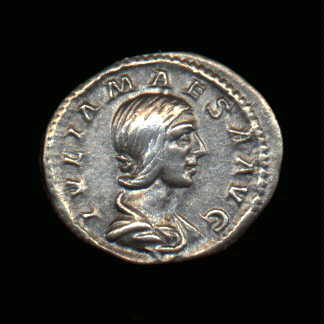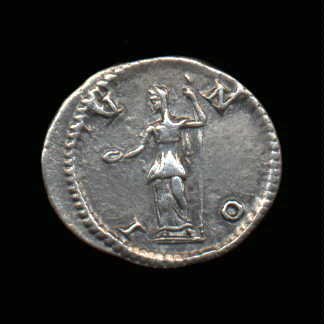 RIC IV, Part II - Elagabalus, 254: AR Denarius, 18x20mm (Rome)
Obverse: IVLIA MAESA AVG


Bust of Julia Maesa draped right.

Reverse: I-V-N-O


Juno veiled standing left, holding patera and scepter.
---
Obverse Legends:

IVLIA MAESA AVG
IVLIA MAESA AVGVSTA