Julia Cornelia Paula was the daughter of the Praetorian Prefect, Julius Paulus. She married Elagabalus in 219 AD and he divorced her in 220 AD.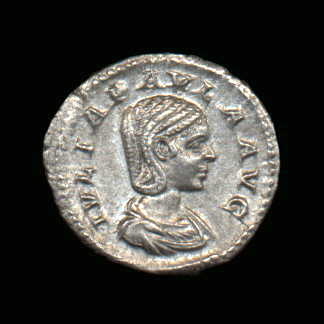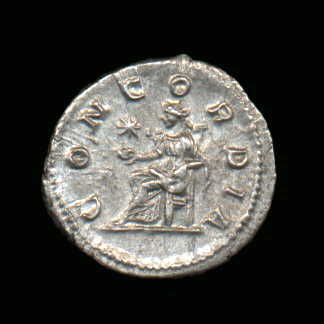 RIC IV, Part II - Elagabalus, 211: AR Denarius, 19x20mm (Rome)
Obverse: IVLIA PAVLA AVG


Bust of Julia Paula draped right.

Reverse: CONCORDIA


Concordia seated left, holding patera. Star in left field above patera.
---
Obverse Legends:

IVLIA PAVLA AVG
IVLIA PAVLA AVGVSTA