The daughter of Julia Maesa and Julius Avitus. She married a Senator by the name of Varius Marcellus and was the mother of the emperor Elagabalus. She was murdered at the same time as her son, in 222 AD.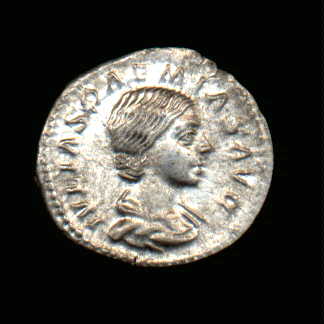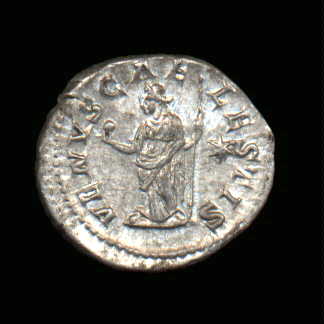 RIC IV, Part II - Elagabalus, 241: AR Denarius, 19x20mm (Rome)
Obverse: IVLIA SOAEMIAS AVG


Bust of Julia Soaemias draped right.

Reverse: VENVS CAE-LESTIS


Venus diademed, standing left, holding apple and scepter. Star in right field.
---
Obverse Legends:

IVLIA SOAEMIAS AVG
IVLIA SOAEMIAS AVGVSTA