S0419 : Click Images to Enlarge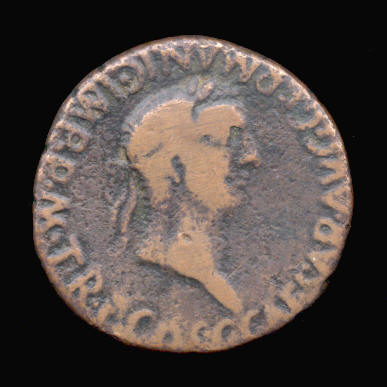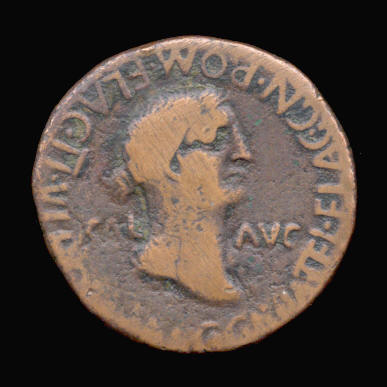 S0419 Ae28 (38 - 39 AD)

O
Laureated head of Caligula right.
C CAESAR AVG GERMANIC IMP P M TR P COS
R
Bust of 'Caesonia' right, dividing SAL - AVG
CN ATEL FLAC CN POM FLAC II VIR Q V I N C / SAL AVG
This coin is often listed as depicting Caesonia on the reverse. However, the titles acclaimed to Caligula indicate that the coin was struck during his first Consulship (37 AD) and during his first term as Tribunicia Potestas (37-38 AD). Caesonia married Caligula in 39 AD, thus it is quite probable that the attribution to Caesonia is incorrect.
---
Close this window to return to coin listing.
If you got to this page via another method:
click here to return to listing of Greek Imperial Coins.
To TreasureRealm Homepage | Index of Coin Papers
Terms of Use - Privacy Policy - Contact - Home
© 1996-2021 TreasureRealm